Innovative, tech-led property marketing
Most property marketing sucks but thankfully Walktrue are here to help with a brand new resource for property professionals the world over. Walktrue TV brings you the latest in technology and innovation to level up your marketing, whatever the world throws at you.
Online retail sales have grown from 20% to 33.3% in the last 3 months – gov.uk
With changes to the planning process coming into effect in the UK by September and the move to more online property marketing styles forced by lock-downs across the world, this is the turning point for the property market. It's time to bring this dated industry into the 21st century and future proof it too.
Who the hell are we and why should you listen to us?
Patrick Lambert is an expert in the real estate industry with 15 years of experience. He brings a little pizzazz to the property party while Ben Collins brings the marketing magic. Ben has spent over a decade in marketing, creating content and commercials for the biggest global brands and advertising agencies.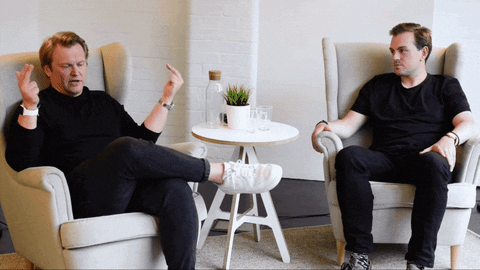 We're the perfect pairing for property marketing and, with our team of creative, tech professionals, have helped the likes of Savills, Knight Frank, EcoWorld and BMor ltd, to name drop a few, to stay ahead of the curve and bring their projects to more people than ever before. 
How tech can be used
Getting your planning application accepted

Architectural visualisation

Generating leads

Selling off plan

Shaping the customer journey with video

Social media marketing

Launch events and ongoing marketing events
On Walktrue TV we'll be sharing creative ideas for making the most of tech in your property business. Whether you're an architect, developer or agent, CGI and VR offer a huge opportunity to cut costs and save time across the entire RIBA process.
If you've not considered using technology for your multi unit development planning, off-plan sales or within your marketing suite, in our weekly videos we'll be explaining why you should and how you can get the most bang for your buck.
"Walktrue brought the construction of my new home to life off plan enabling total control over design decisions and saving thousands in potential errors on site." – Mr and Mrs Strom
Property marketing with style
We'll also be bringing you creative marketing ideas, our thoughts on marketing strategies and deep dives into projects to really explain why one scheme worked while another flopped. Ultimately, you'll gain new perspectives, ideas and skills through our short and entertaining videos.
For agents and developers, we have some epic strategies and tips to make sure you stand out from the crowd and engage potential customers in new ways. While our focus is luxury and multi-unit projects, our advice can be applied to all properties regardless of sale price. According to Biteable, 85% of buyers and sellers want to work with an agent that uses real estate videos for marketing, so developing your marketing skill set is a guaranteed winner.
Be the first to see Walktrue TV in all it's godly glory
Stay safe and keep selling,
Ben Collins and Patrick Lambert (Directors, Walktrue)